Nicole Reed, Broker
Team Leader, Certified Luxury Specialist, ABR, SRS, MRP, RENE, ICON AGENT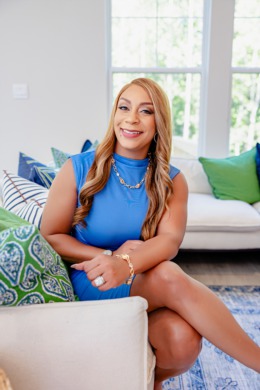 Nicole Reed: The "Olivia Pope" of Luxury Real Estate
With a rich tapestry of over 16 years in banking and financing, Nicole Reed seamlessly transitioned into the world of luxury real estate, establishing herself as a force to be reckoned with in the Richmond & Surrounding areas of Virginia. Today, she stands at the helm of Nicole Reed Real Estate & Associates, a testament to her dedication, passion, and unparalleled expertise with excitement in her exspansion into the Northern parts of VA and Georgia
Nicole's unique background in banking gives her an edge, allowing her to delve deeper into the intricacies of real estate transactions. This expertise, combined with her tenacity, has earned her the playful moniker of the "Olivia Pope" of real estate. When unexpected challenges arise, Nicole's ability to think outside the box ensures that deals not only proceed but flourish.
Her success is not just measured by the number of properties sold but by the relationships she's nurtured over the years. A staggering 70% of her clientele hail from the military, a testament to her adaptability and understanding of their unique needs. Furthermore, 30% of her business comprises repeat clients, a clear indication of the trust and loyalty she has fostered.
At Nicole Reed Real Estate & Associates, every team member embodies Nicole's ethos of hard work, dedication, and client satisfaction. It's no wonder that the majority of her business thrives on referrals.
For a real estate experience that promises expertise, responsiveness, and unwavering commitment, contact Nicole Reed and her team. Your luxury property aspirations are just a conversation away.